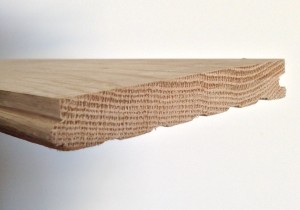 Solid Hardwood Flooring……In an industry where honesty and integrity set the tone for success in a customer's vision, Luxury Floors is one contractor you can count on. As the owner of Luxury Floors, Sam Diaz uses his over thirteen years of experience to perfect the art of flooring in homes and businesses throughout Texas. Luxury Floors delivers Hardwood flooring, hand scrapes, and customized stains along with the highest level of service possible.
It is through his creativity and professionalism, that Luxury Floors has made a big splash in the industry. Sam and his team have contracted with home builders, investors, realtors, designers, and even individual home owners. Each project is completed timely and cost estimates are accurate the first time. With an honest approach, high level of service, and only the best materials, Luxury floors strives to invoke a sense of customer satisfaction in every job.
Installation
Our certified hardwood nail down installation experts can quickly and efficiently install the hardwood floor of your dreams in any room in your home. Read more about our installation process on the pages throughout this website.
Refinishing
Refinishing hardwood floors is a quick and easy way to bring your tired and worn looking floor back to new. Depending on size, most floors can be refinished and complete in only 2 days. With todays enhanced products and techniques, refinishing is a relatively painless process.
Repair
Our flooring experts can repair and/or replace almost any damage you may have incurred on your wood floor. From water damage to scratches and gouges, we can seamlessly blend the repair into your existing hardwood floor.
FAQ's
Coming Soon!