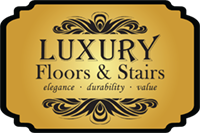 Get Affordable Luxury
Custom Wood Stairs Today!
Transform Your Home's Interior from Ordinary to Extraordinary with Premium Wood Stairs
If you're ready to upgrade your existing stairs – we can help transform your home's interior from ordinary to extraordinary!
We offer custom, 100% solid hardwood or engineered wood, carpet or tile stairs. We offer wood, steel, and iron balusters and railings, a cutting edge virtual design system for customizing your stairway project and  expert installation services.
If you are a homeowner looking for the highest quality stairs for the best prices in the Greater Dallas area, we can't wait to help you.
or Fill Out the Form for a
FREE ESTIMATE
plus 10% Off for 1st Time Customers!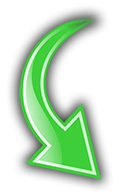 Custom Stairs, Staircase Designs & Stairway Remodeling for Any Size Project
Transform your Staircase!
Whether you have hardwood floors leading to carpeted stairs, or you have carpet throughout your home and want to upgrade to hardwood floors and stairs – we've got you covered!
Our expert Staircase Construction Department can expertly transition your carpeted stairway to beautiful hardwood stair treads and risers in just days. We can match the color of your new hardwood stair to your existing floor and seamlessly blend your new staircase into your home décor.
Or, if you're looking for a complete custom designed staircase, our expert team will help you choose the perfect wood, materials and design that fits your home.
We offer a complete line of both domestic and exotic genuine hardwood and engineered wood to fit any home or budget.
We also specialize in custom cut treads and unique staircase designs.
Custom Stair Railing, Rails, Spindles & Balusters for Your Home
Upgrade the appearance of your staircase with new wood or iron baluster from Luxury Floors and Stairs!
We have a complete selection of scrolls, baskets, twists and more! Available in several different finishes, this quick and easy addition can greatly enhance the look and feel of your home. We even have a software to help build your own design! 
We have modern railing, wood railing, decorative porch and stair railing, and metal railing for interior stairs or exterior stairs.
We also have wood balusters, replacement balusters, metal and wood stair spindles for spindle replacement and more.
These projects are carried out by our Stair Department and can usually be completed in just one day. Whether you're looking for custom stair installation, stairway remodeling or an expert custom stair company, we've been serving the Greater Dallas area for over twenty years and are ready to serve you.
Call for more info!
We are Proud to Offer FREE ESTIMATES for Anyone Looking to Upgrade Their Home Stairs. At Luxury Floors & Stairs, We Make Luxury Affordable for You!
Fill out the form and we will contact you right away to schedule your FREE ESTIMATE…



Engineered Hardwood Floors





We are proud to offer FREE ESTIMATES for anyone looking to upgrade their home Stairs. At Luxury Floors & Stairs, we make luxury Stairs available for you!